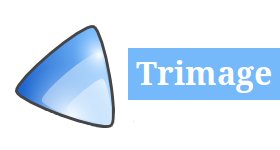 Trimage Image Compressor is an open source tool for optimizing PNG and JPEG files. If you use Yahoo! Smush.it, then you should try Trimage Image Compressor. One major advantage of using Trimage Image Compressor over Yahoo! Smush.it is it's not an online tool, you don't have to go online for optimizing your images.
Why Do We Need to Optimize Images?
If you send a lot of photos using email, you may need to compress them to make them smaller and faster for sending. And if you're a web designer then you should keep all the images small so they will load faster and save bandwidth.
Trimage Image Compressor is free, open source software under the MIT License.
It is available on Debian, Ubuntu, Arch Linux, Mandriva Linux, OpenSuse.
It uses lossless optimizers: OptiPNG, Pngcrush, Advpng, Jpegoptim.
Image types that can be processed are PNG and JPEG.
It's easy to use, simply drag-and-drop images into the window.
Here is my test using 4 random images: (scaled down and cropped)


And this is the report of the result: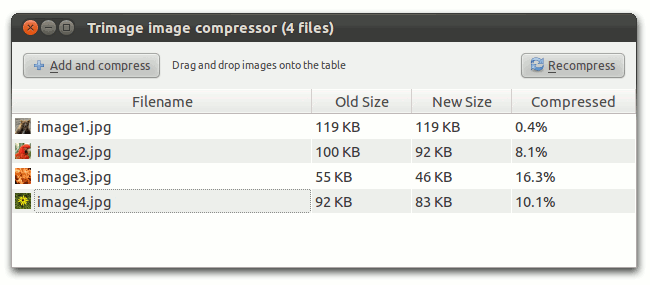 Click here to visit Trimage Image Compressor website. Or you might want to read Trimage and Smush.it Comparison.