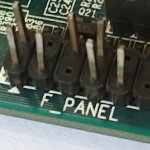 If you buy a new computer motherboard it usually comes with a user manual. There you should able to find the front panel header pinout for the motherboard. You may have trouble when changing the computer's casing if you lost the manual. Because the pinout usually is not printed on the board. Not all motherboards use the same front panel header pinout, you can search the Internet but it may be hard to find the correct pinout if the motherboard is not a common model. I had such bad experience so I decided to write this post for all the front panel connector diagrams that I ever used.
Computer front panel header is where the connectors of casing cables (reset button, power on/off button, power on light and hard disk activity light) and the motherboard are connected. Sometimes it includes speaker connector. But front USB, front audio, card reader are not included in this header because they have their own connectors.
Front panel header has many names:
Front Panel Connector
F_Panel
JPanel
JFP1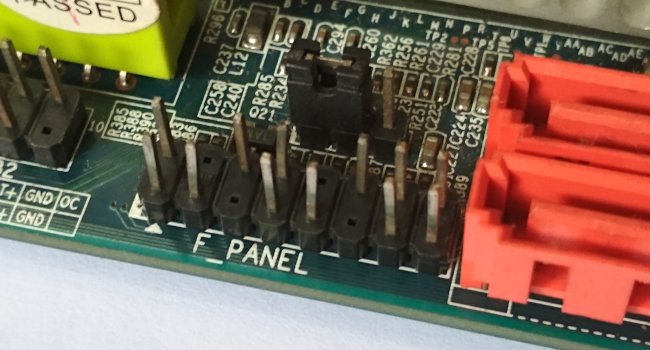 Computer front panel usually has these pins:
POWER or POWER SW or ON/OFF
RESET or RESET SW or RST
MSG or POWER LED or POW LED or PLED
HDD or HDD LED or HLED
SPEAKER or SPK
CI (chasis intrusion)
+5V or NC (not connected) or RSVD (reserved) or DUMMY
On the diagrams below, the white text numbers mean there is no pin on the position.
Front Panel 10 Pin | Some Call It 9 (or 10 – 1) Pin
This is the most commonly used pinout.
Motherboards that use this model front panel pinout are:
ASUS H81M-K, ASRock 775VM800, ECS G41T-M16
Front Panel 20 Pin | Some Call It 13 (or 20 – 7) Pin
It is similar to the previous diagram but this one has speaker connector.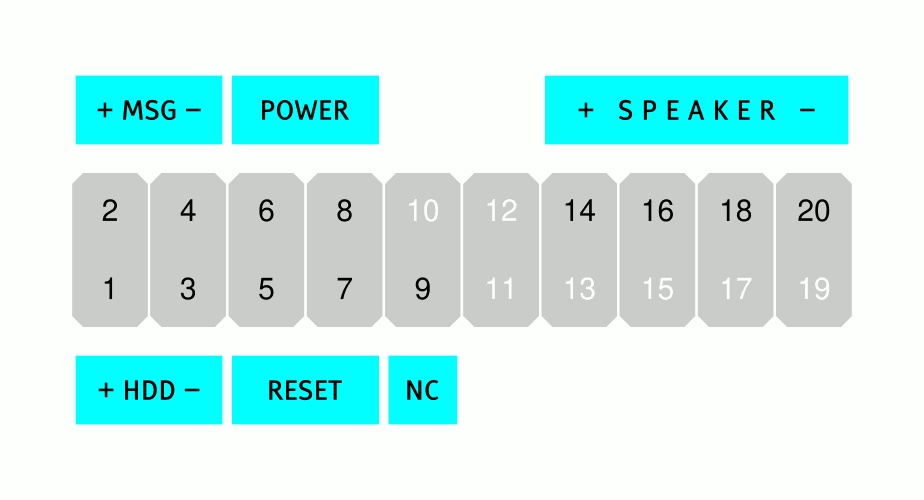 Front Panel 20 Pin | Some Call it 17 (or 20 – 3) Pin
This one has a CI connector and an additional LED for indication sleep mode.
Motherboards that use this model front panel pinout are:
Gigabyte GA-B85M-HD3-A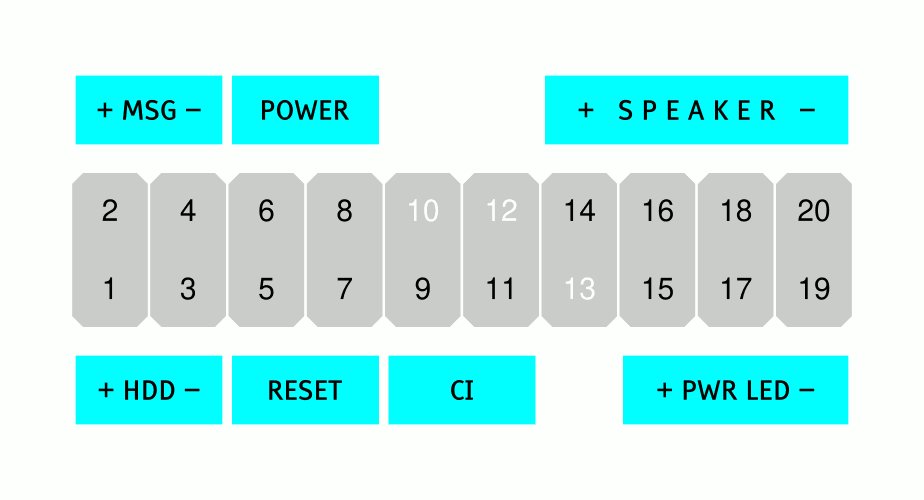 Front Panel 16 Pin | Some Call It 12 (or 16 – 4) Pin
The Power connector is on the center (pins 7 & 9).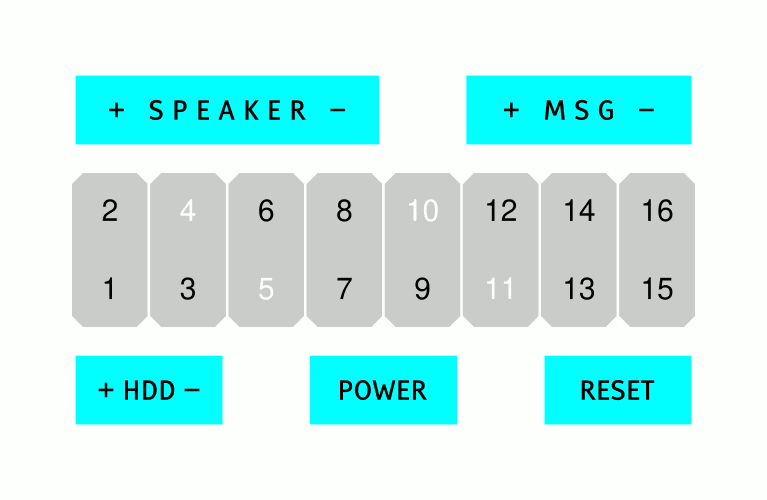 Front Panel 16 Pin | Some Call It 15 (or 16 – 1) Pins
Motherboards that use this model front panel pinout are:
Biostar A75MG, Biostar G41D3C, Biostar H61MU3B