Ubuntu 20.04 has been released for some weeks, today I gave it a try. Everything seemed to work correctly but I could not install GIMP. That was bad, I use GIMP a lot. After some attempts, I finally managed to install GIMP on Ubuntu 20.04.
Unable to install "GNU Image Manipulation Program": snap "gimp" has "install-snap" change in progress
When I was trying to install GIMP using Ubuntu Software Center on a fresh installed Ubuntu 20.04, I got a message telling me unable to install GIMP.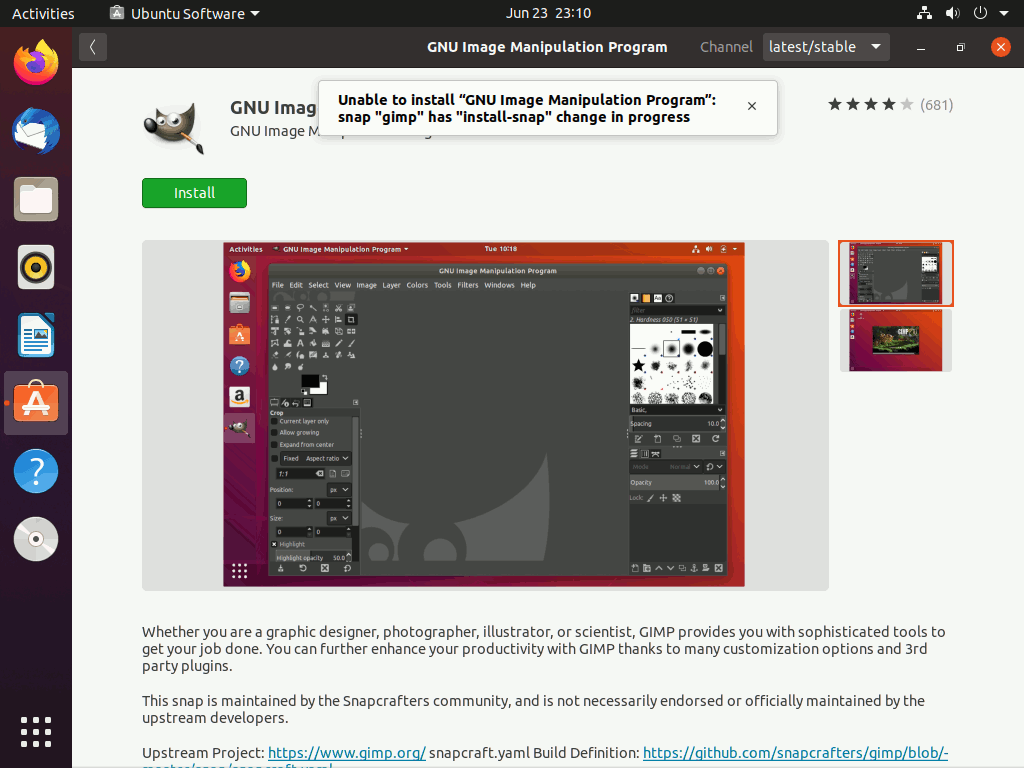 Synaptic Package Manager
Ubuntu Software Center does not always work and when if fails I use Synaptic Package Manager. Synaptic Package Manager is a GUI tool to install, remove and upgrade software based on deb packages. It may be not beginner friendly but it is more powerful and can fix many installation issues.
So, I installed Synaptic Package Manager, which can be found in Ubuntu Software Center.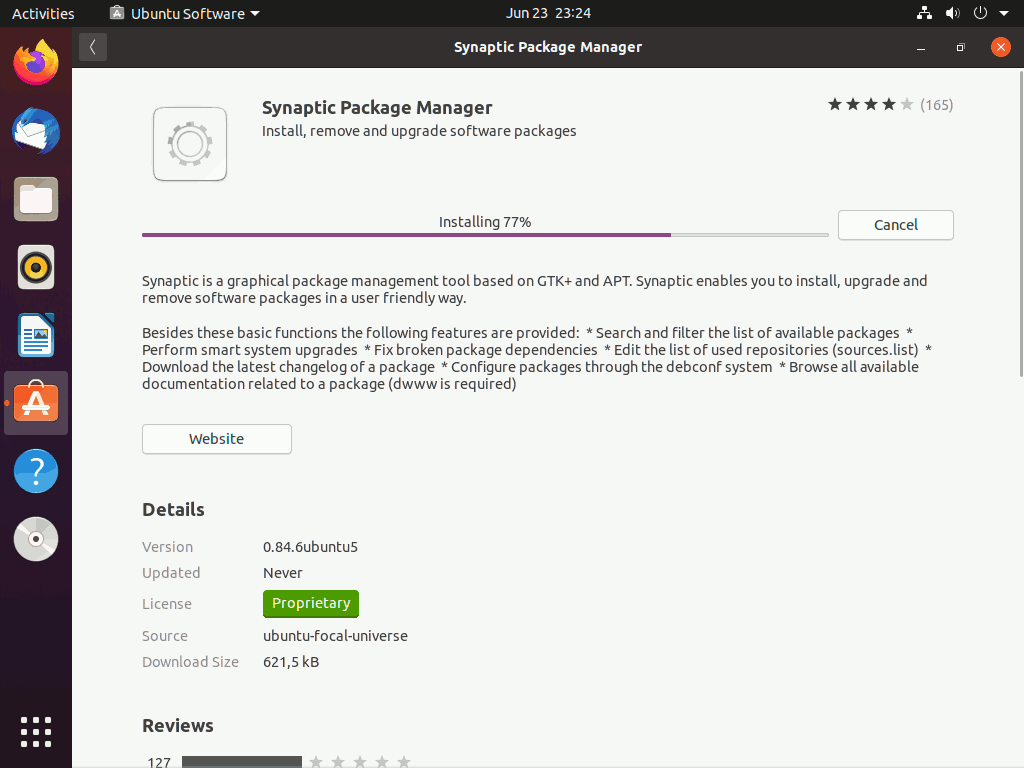 Starting Synaptic Package Manager the First Time
After providing my root password, the Synaptic Package Manager started and I got a Quick Introduction.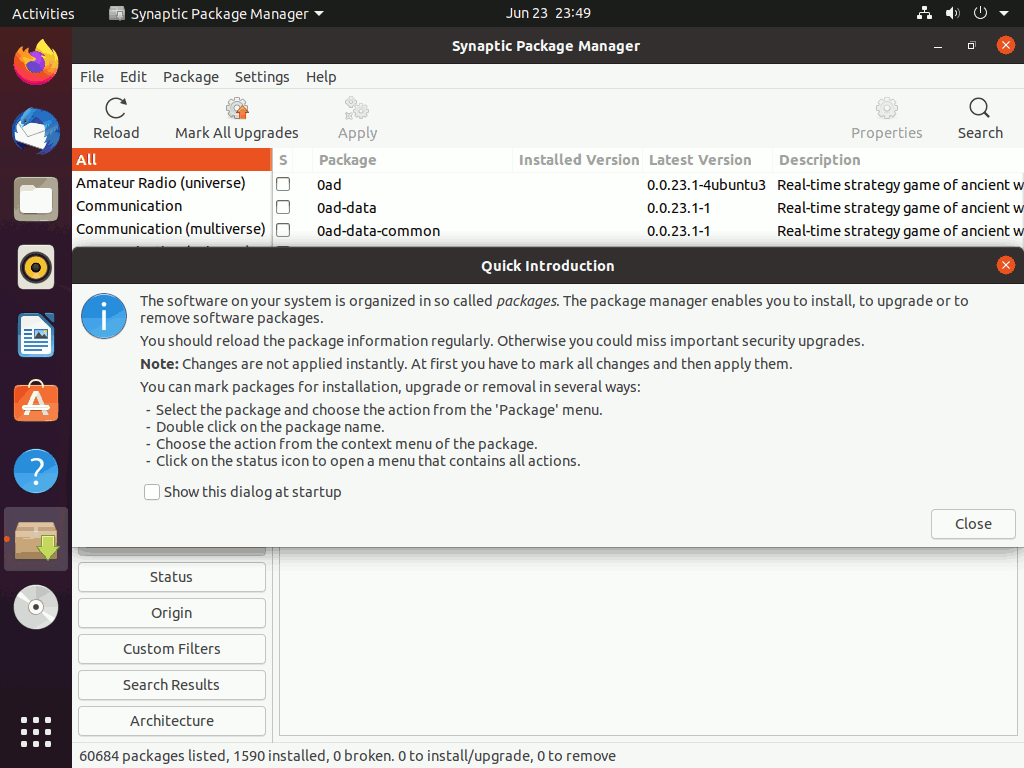 Finding the GIMP
Synaptic Package Manager showed a list of thousands packages. I used Ctrl+F shortcut to open the Find dialog box and typed "gimp", so it only showed the items that were related with gimp.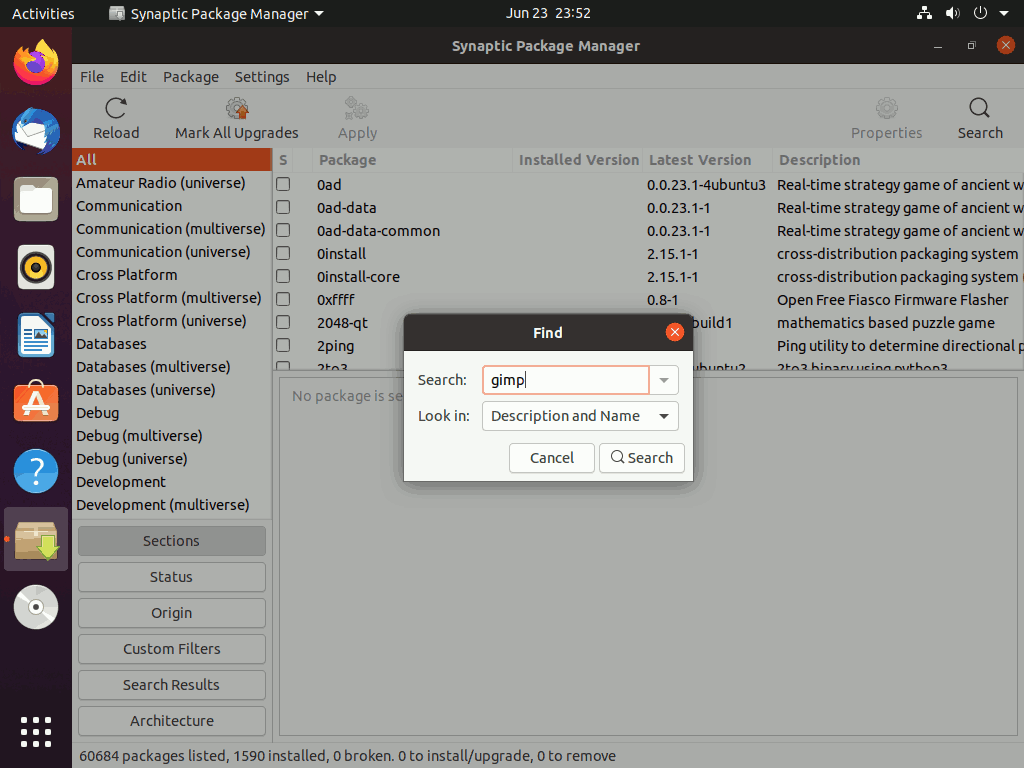 Scrolled down until I saw "gimp", right clicked on it and selected "Mark for Installation".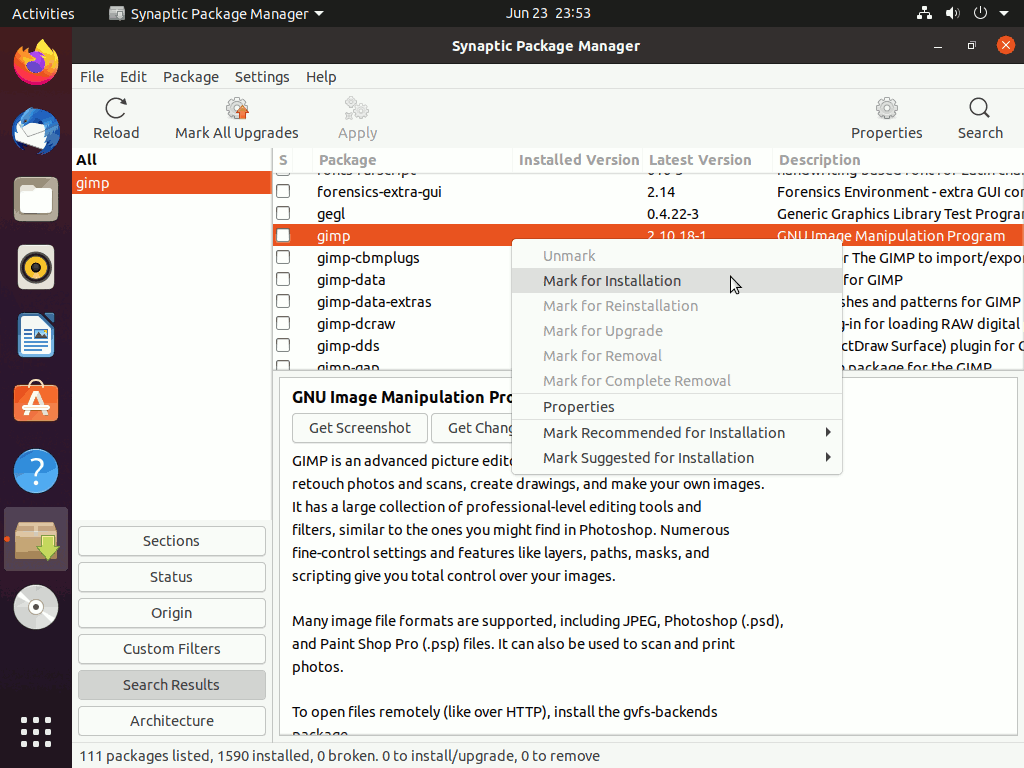 Additional Packages are Required
To be able to install GIMP, many packages were needed. Synaptic Package Manager showed me a list of all the required packages.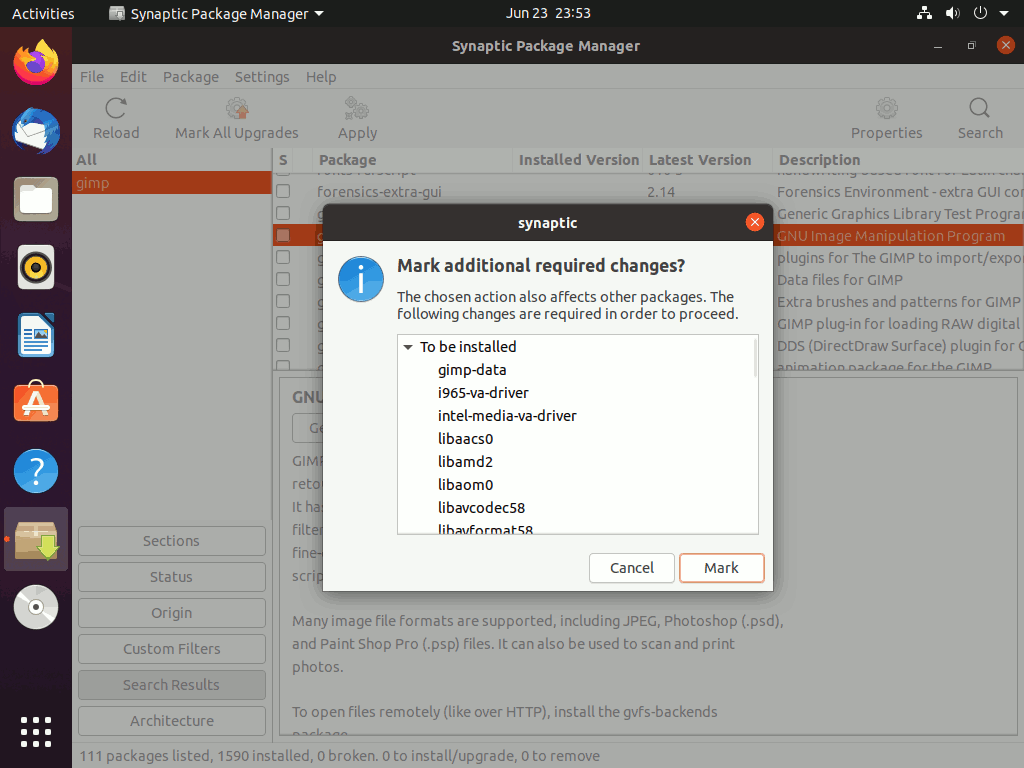 Installing GIMP
I could see those packages were checked. I clicked the "Apply" button to start the installation process.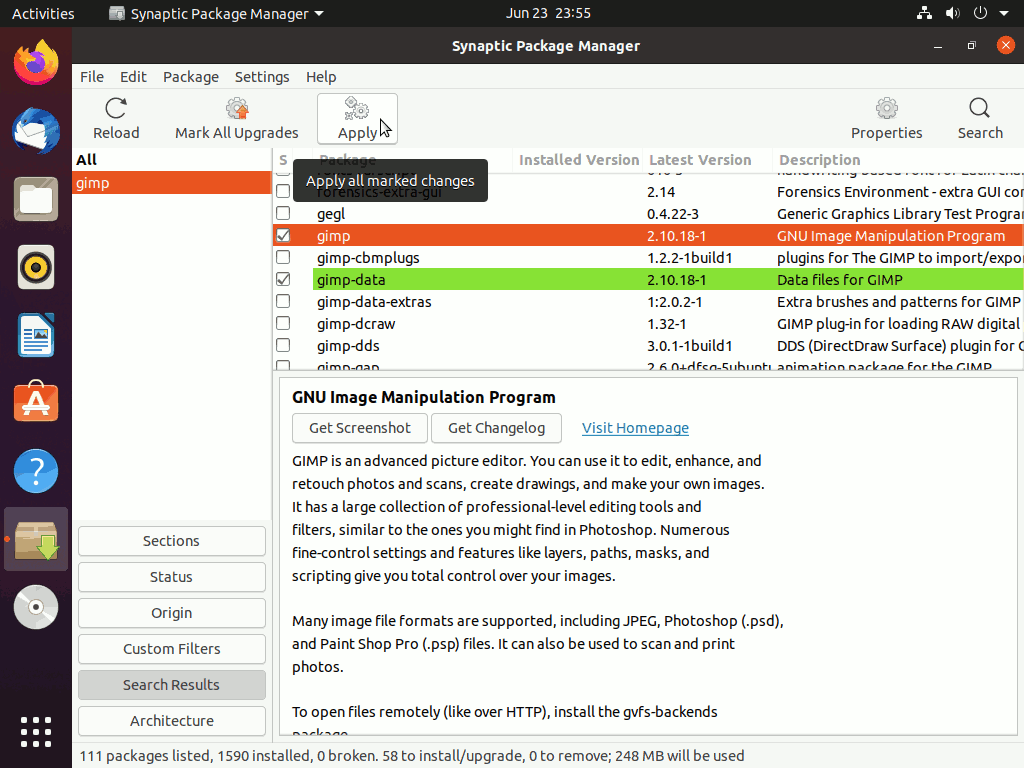 Waited for some minutes until it told me "Changes applied".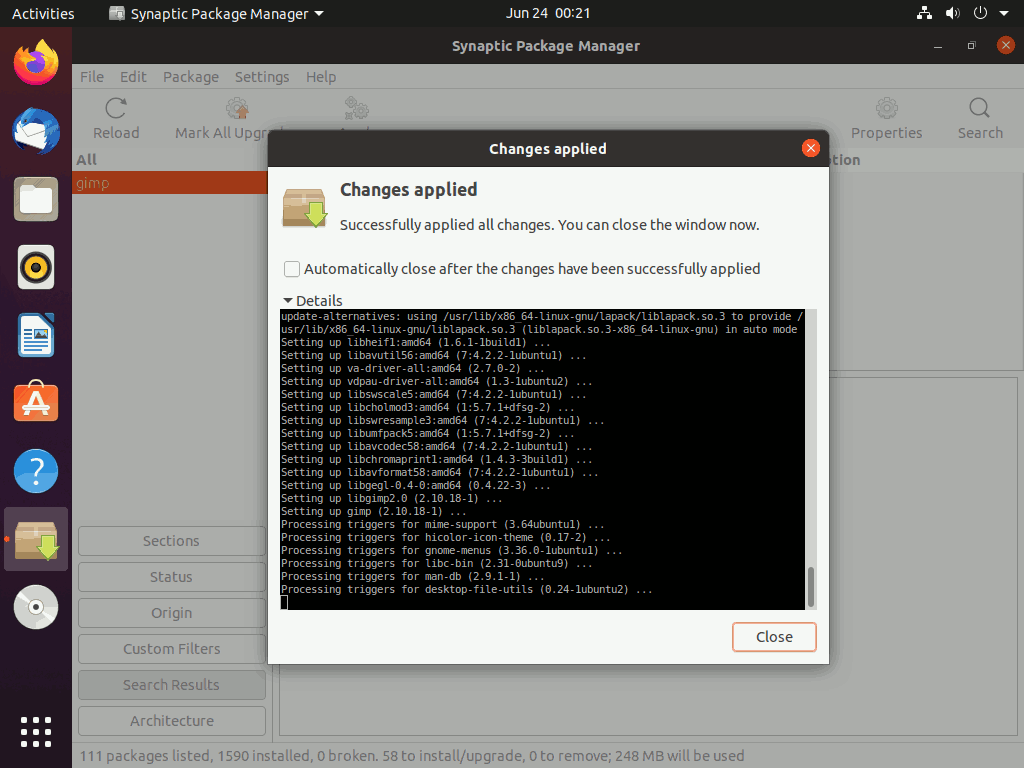 GIMP 2.10.20 on Ubuntu 20.04
Finally the GIMP 2.10.20 was installed on Ubuntu 20.04