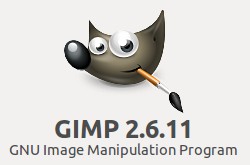 Adobe Photoshop is a great graphics/photo editing program but it is expensive. Most people especially freelancers like me aren't able to afford it. Luckily I found GIMP (GNU Image Manipulation Program), it's open source software free for personal and commercial use.
I've been looking for and trying to use many graphics editing programs for years, but now I will stick to GIMP. Because it's really has some good reasons to love it.

It's available on many platforms

I'm using Ubuntu at my home, but I only have Windows XP system on my office's computers. It's not a problem, GIMP is available on GNU/Linux, Microsoft Windows, Mac OS X, Sun OpenSolaris and FreeBSD.

Low Resource Requirements

It starts up fast and runs smoothly on my computer. Because it only requires very low resources, it's capable to run on any Pentium-class PC with at least 128 MB memory. For occasional users who don't have high-end computer, GIMP is the best.

Not Bloated with the Features I Don't Need

Most people will agree Photoshop is more powerful than GIMP. But do I really need all the features in Photoshop? GIMP already has all the tools I need while offering many other advantages. In most cases, GIMP standard installation is good enough for freelance graphics designers and photographers to edit, retouch, paint and optimize photos. GIMP is expandable and extensible, if you ever need some extra features, you may find useful plug-ins and scripts on GIMP Plugin Registry.

It Can Read Photoshop Native PSD Format

There are times I need to open Photoshop PSD files. GIMP can do it.

Easy to Download and Install

Download and install it whenever and to wherever I want, not only because it's free but it's also small in size. The size of GIMP 2.6.11 installation file is less than 20 MB (19.5 MB for Windows, 14.0 MB for Ubuntu). No need to bother with the license agreement which limit the installation number that commercial software usually does. Want to try the latest development snapshots? You may download and compile it yourself. And you're lucky if you're using Ubuntu, you can get it easily using Ubuntu Personal Package Archive (PPA) launchpad. Here has the information about the new features of the development snapshot and how to get it using the launchpad.

It's Open Source

There are many advantages of being open source, but what I like most is the democratic and cooperative community. I've been using GIMP for years, I do see it grows become full-featured software. I'm using version 2.6.11 when writing this review. I've just tried their 2.7.3 development snapshot, it really has some notable improvements, thanks to the development team, contributors and its users.
I love GIMP, I'm sure it is very capable for:
Adjust poor contrast, enhance color to make it more vivid
Fix red eye, improve skin tone, remove visible flaws
Photo retouch, object removal, blur/sharpen certain area of image
Add border, layer, text effects
Crop to certain aspect ratio for print or web purposes
Below is a sample of photo I improved using GIMP. Click to enlarge it for more detail view: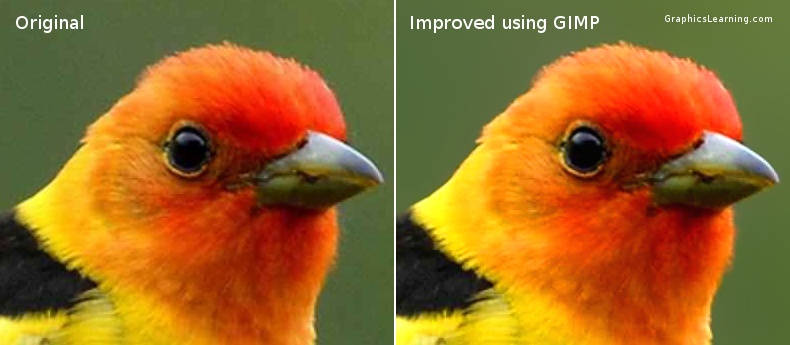 Every software has it own pros and cons. I personally find some reasons I don't like too, mostly about its user interface. Good news is they are improving it, the latest GIMP development snapshot solves many things I dislike.
Have you found your reasons to love GIMP? Click here to visit GIMP website.