The image
gl-pelican-over-lake.jpg
below is in the
Public Domain
. I improved the image quality and put it back in the Public Domain. It is free for any commercial or private use.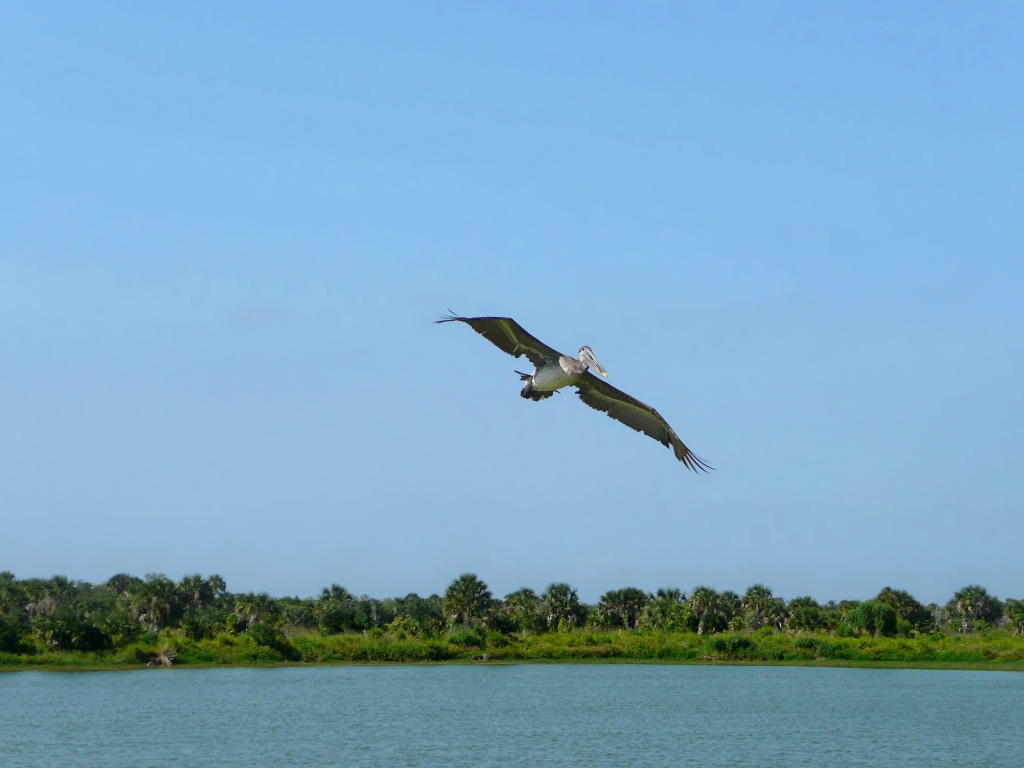 You can right click the image above and save it to your computer.
Description:
A brown pelican – large water bird characterized by a long beak and large throat pouch – is flying over the lake. I found the source of this photo in the PD – Public Domain, you are free to use it in your private or commercial projects.
File Name: gl-pelican-over-lake.jpg
Image Dimension: 1024 x 768 pixels
File Type: JPEG (95% quality)
File Size: 122 KB
Original Author: Wirwa Nick
---